Nest Furniture Studio is an eco-friendly business invested in re-loving, restoring and recycling furniture, sourcing locally wherever possible to ensure that items with history or provenance get a new lease of life. By preventing furniture from going to landfill we can reduce the impact that manufacturers create, limiting plastics & toxic fumes emitted during some modern furniture production. We prefer to nurture existing solid wood beauties. 
We use low to zero VOC products, (complying with EN71:3) making it safe for use indoors, around pets & children & for painting items including cots, toys and babies bedrooms. By being mindful of our impact on the environment, we are working towards a less careless future. 
As an Official Stockist of Frenchic® Furniture Paint, we can provide you with the same luxurious chalk & mineral paints, waxes and effects products we use on our own items. We offer a variety of workshops showing you how to revive, update and restore pieces of furniture. 
By undertaking commissions we can achieve the look you require. If you have furniture you love but it doesn't fit a style or colour scheme, we can help. We have unique items already refurbished for sale – please look at our shop on the website. Local delivery is available on request. National delivery can be arranged in most cases, so please get in touch with any queries. 
We look forward to seeing you!
We love a bit of Christmas. Evening sessions run for Paint & Prosecco nights or Mulled Cider so book ahead and bring your friends.
From The Dog House Micropub and Vinyl Bar to Barbara Ann Clarke's Artisan Delicatessen, there's plenty of lovely things to eat and drink.
You'll often find events happening at Evegate.
Examples are Vintage, Christmas & Crafts fairs as well as Classic Car shows.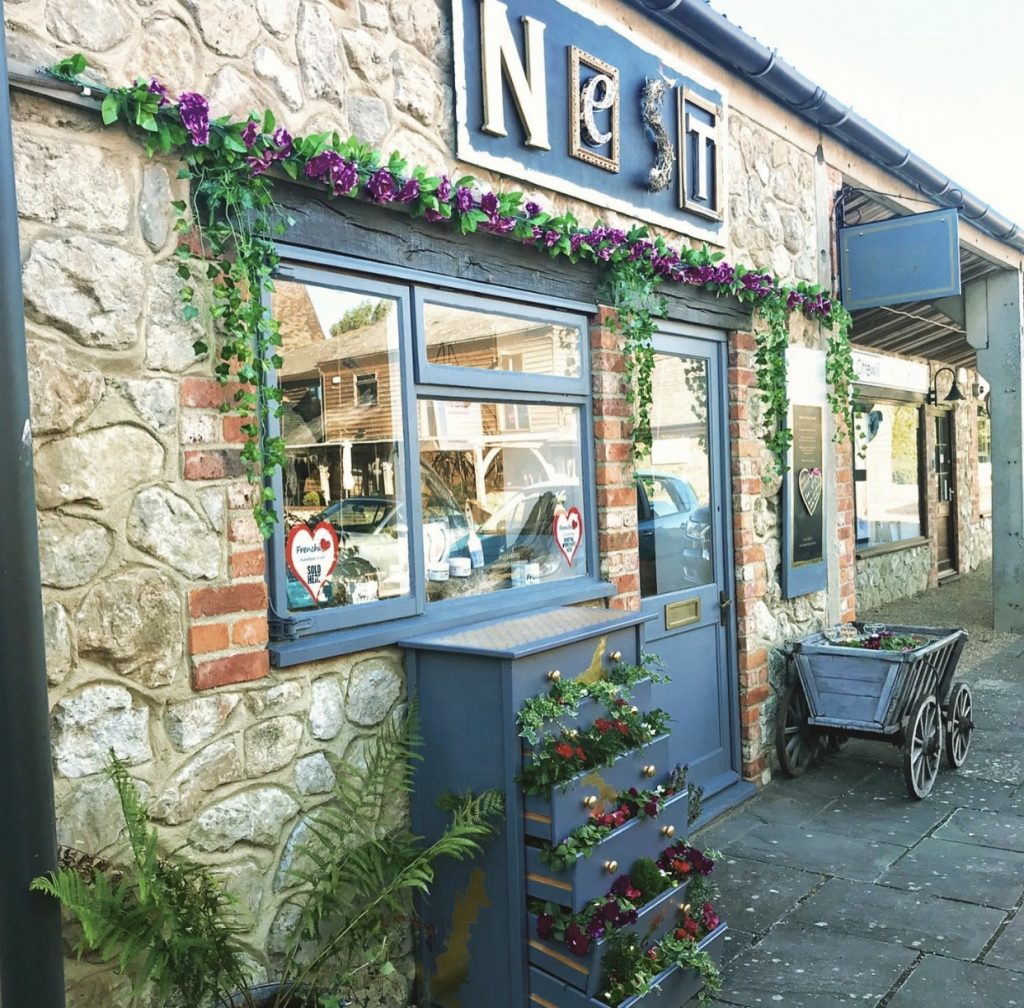 Our exterior, painted in gorgeous
Frenchic Al Fresco 'Greyhound'.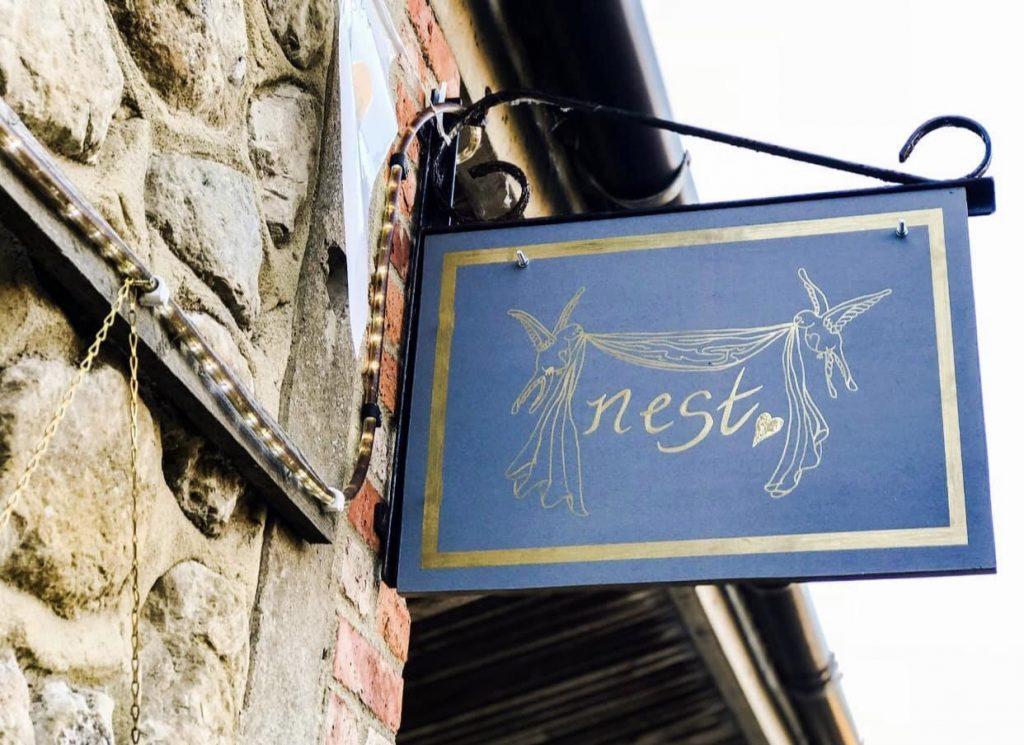 You can find some really unique items and experiences at Evegate. From Forest school sessions to Jewellery making its a creative hub for all ages.
Nest Homeware was established in 2014, originally located on the ancient high street in the historic Cinque Port Town Of Rye, East Sussex.
We wanted to support local crafters, artists &  upcyclers. We showcased their work in our shop and had a lovely community of creative types encouraging each other.
We took a break from Nest to concentrate on our families, go to university and look after our two children, who both required heart surgeries.In May 2018 we opened our new workshop at Smeeth, just outside the market town of Ashford in the heart of the Kent countryside.