Nest Studio is a fully accessible, inclusive and safe space. Combining a rural workshop and showroom, with resident artist Stephanie Glanville hosting furniture painting sessions and offering tutoring space to rent for artists and crafters to teach others.
We have a special interest in collaborating with community arts programmes and facilitators, and promoting therapy through creativity.
If you would like to collaborate with us, or would like to run workshops teaching your talents to others, then just ping us a message via our socials, or email us with some photos and a bit about what you do.
Current and previous sessions and works we have hosted at the studio include:
Nest Furniture Studio Ltd
B-Art Co
Rustic Charm Interiors
Panda Blue Creations
Gracefully Boho
Jana B Jewellery Workshops
Karen Allsop Jewellery
Jackdaw & Bear
Felted & Found
Grows In Gold
Midnight Magpie Creations
Nathan Benstead Photography
Say it with Sam
Femke Cole Art
Romney Marsh Wools
Evie Bailey Young Art
Claire Hill Art
Deborah Jane Designs
Taylor Made Carpentry
Medusa Creations
Georgie Taylor Arts
We always welcome enquiries about hosting other work and workshops.
The Workshop, Evegate Business, Retail & Artisan Village Station Road Smeeth, Ashford Kent TN25 6SX
Please email or leave a message via our socials and we'll get back to you.
 All FAQs are available via the website and our auto reply of Facebook messenger.
You can email us at: 
nestfurniturestudio1@gmail.com for queries for Steph and anything furniture related, or bespoke furniture artistry and commission work.
nestevegate@gmail.com for all queries about the studio space at Evegate, including events, rental for running workshops and displaying your work here.
nestrye@gmail.com for all queries about Frenchic paints and products, including application support and interior consultancy.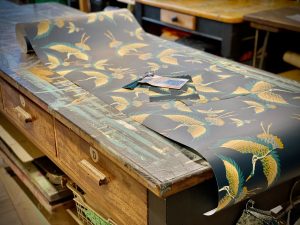 For up to date announcements on changes to our opening times and updates about workshops or paint orders, please check our Nest Furniture Studio Facebook Page