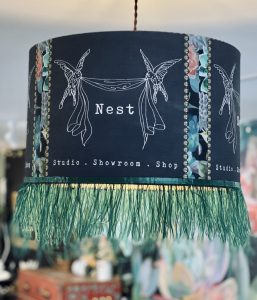 Nest Studio is home to the following creative small businesses:
Nest Furniture Studio Ltd
Nest Homeware Ltd
Midnight Magpie Creations
Branch & Brush CIC.  
We are located at:
The Workshop, Evegate Business, Retail & Artisan Village
Station Road
Smeeth, Ashford
Kent
TN25 6SX
Due to the nature of our work we are sometimes out and about during general opening hours.
We are required to spend some time looking at commission pieces, collecting and delivering furniture and meeting clients.
There will also be times when we are running workshops and so you may need to be patient with us during these times as we will be tutoring.
We advise that if you are in a hurry you pre-purchase online and then advise us via email or messenger when we should expect you. This will speed up our service delivery.
For up to date announcements on changes to our opening times and updates about workshops or paint orders, please check our Nest Homeware Facebook Page