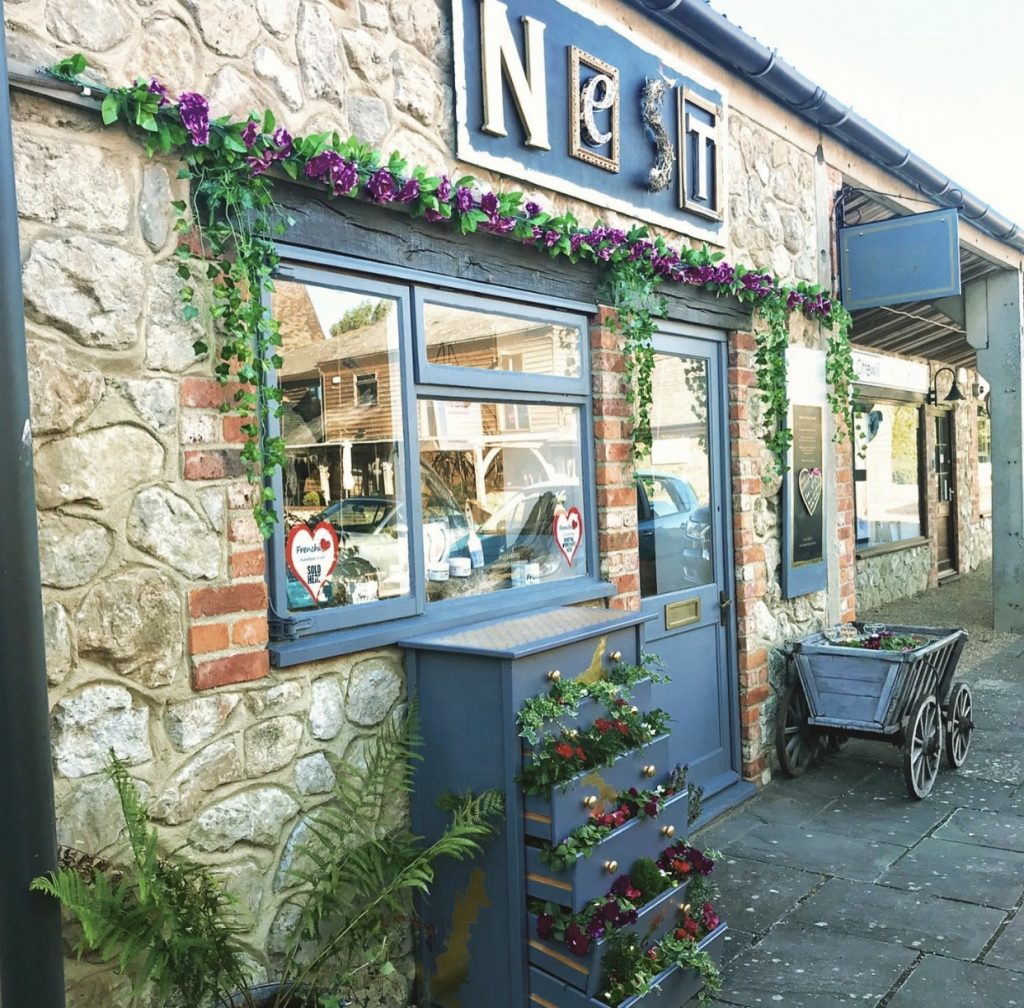 Nest Furniture Studio is home to Nest Homeware Ltd, Bell & Bond Furniture and Midnight Magpie
Unit 9 – The Pound, Evegate Business Park
Station Road
Smeeth, Ashford
Kent
TN25 6SX
For up to date announcements on changes to our opening times and updates about workshops or paint orders, please check our Nest Homeware Facebook Page
https://www.facebook.com/nestcuriosities/
Nest Furniture Studio is based in Evegate Business, Retail & Artisan Village, Smeeth, in the beautiful Kent countryside. We work from our Studio Showroom, a converted traditional farm building. Evegate is run largely on renewable power with a field dedicated to solar panels.
Surrounded by creative and talented people including Potters, Goldsmiths, Dressmakers & Instrument specialists to name a few, there are plenty of shopping options. Many offer learning opportunities through workshops. Healthcare and wellbeing is included too with beauty rooms, a hair salon and holistic therapies.
With a Fine Foods Delicatessen, Evegate nature walks with gorgeous views, a Forest school, a Micropub & Vinyl bar providing cask ales and good music, we are perfectly placed for a day out.
Nest Homeware Ltd
For Stephanie Glanville at Nest Homeware
Bell & Bond Furniture
For Isobel Nelson of Bell & Bond Furniture
Midnight Magpie
For Aimee Nilsson of Midnight Magpie